TCBJ Bowling fundraiser was a success!
Thank you to all of our sponsors and players! Checkout the photos in our gallery.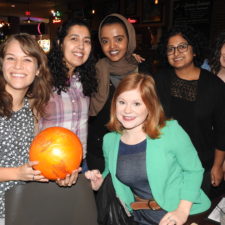 We brought Funky back!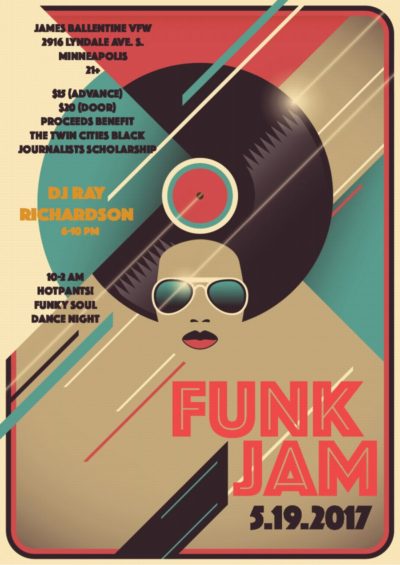 Moving the Conversation Forward: Panel Discussion on Community Next Steps Following Shooting of Jamar Clark
For Immediate Release
Contact: Duchesne Drew, 612-210-0356
Monday, December 14, 2015
WHAT: A month after the shooting of Jamar Clark by Minneapolis police, community members are still reeling as many questions about the case remain unanswered. The shooting has put the spotlight on long-standing issues between the Minneapolis Police Department and the city's black community, racial disparities and the mainstream media's coverage of the community. Twin Cities Black Journalists, a chapter of the National Association of Black Journalists, seeks to gather community leaders, activists, and journalists for a panel on fostering a deeper understanding of these complex issues and steps residents, officials and the media can take.The panel discussion will be followed by a public Q&A session.
WHEN:    Thursday, December 17, 6:30 to 8 p.m.
WHERE:    Minneapolis Urban League, 2100 Plymouth Ave N, Minneapolis
DETAILS:
Moderated by Brandt Williams, MPR News senior reporter
Panelists
Adja Gildersleve, organizer for Black Lives Matter Minneapolis
Nekima Levy-Pounds, president of the Minneapolis NAACP
Bishop Richard Howell, pastor of Shiloh Temple International Ministries
Al McFarlane, editor-in-chief of Insight News and KFAI radio host
Maria Reeve, deputy metro editor at the Star Tribune and president of TCBJ
Twin Cities Black Journalists presents Mint Condition, Aug. 6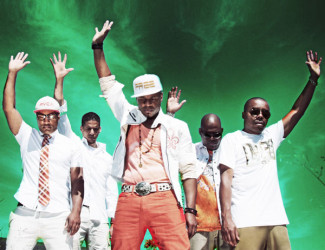 For NABJ members: $15 pre-sale; $20 at the door
To purchase tickets online, visit First Avenue web site and use code  NABJ40
Legendary R&B band Mint Condition will rock the house at First Avenue, the iconic Minneapolis music venue where the Twin Cities group was first discovered decades earlier by super-producers Jimmy Jam and Terry Lewis, formerly of the Time. Out-of-towners may also recognize the venue from Prince's film "Purple Rain."
After more than 20 years in the business, Mint Condition continues to provide soulful and funky music which has spanned eight studio albums and includes hits such as "Breakin' My Heart (Pretty Brown Eyes)" and "What Kind of Man Would I Be."
Following their 2012 release of Music at the Speed of Life, Mint Condition members have been packing venues across the country with other musical acts such as R. Kelly, Jagged Edge and Keith Sweat.
 Minneapolis R&B listeners have come to know and love Ray Richardson, who has been with urban radio station KMOJ-FM (89.9) since 1997. Ray hosts along with Chantel Sings the R&B oldies show 'Back In The Day'! which is devoted to R&B hits from the 60s, 70s and 80s and airs every Sunday night.
Don't miss your chance to see Mint Condition up-close and personal and jam out with DJ Ray Richardson at First Avenue!
The concert is a fundraiser to support local scholarship and advocacy efforts of Twin Cities Black Journalists which strives to improve the quality of press coverage of Minnesota's black community and increase the number of black journalists employed in newsrooms throughout the state.
TCBJ Chapter Meeting, Jan. 17
We'll have our monthly TCBJ meeting at 10 am this Saturday (January 17th) at the Star Tribune, 425 Portland Ave., Minneapolis.
The main doors are on Portland Ave. near 5th St. There should be ample street parking on a Saturday morning. We should be done by 11:30 or Noon at the latest. It's a secure building, so if you're not on time and need to get in, you'll have to call Duchesne Drew or another member.

Brunch at Boneyard in Uptown

10 AM Saturday, August 23, 2014
(Note: the August 16 meeting has been postponed)
Hope you can join us as we discuss hosting NABJ in 2015, planning a fundraiser for student scholarships, and more.
Where:
BoneYard Kitchen & Bar
2841 Hennepin Ave South
Minneapolis, MN. 55408
612.455.6688
Unity Picnic – TCBJ with AAJA-MN
Noon Sunday, September 14, 2014
Bring a dish to share and join us for this annual fun, networking event.
We will be joined by the Minnesota chapter of the Asian American Journalists Association.
Where:
Central Park in Roseville
The entrance to the park is on Lexington Av. between County B2 and County C.
2540 Lexington Ave N
Roseville, MN 55113
Bowling for Career Fair,

Fall 2014
We're planning a bowling event to raise money to help college students attend the 2015 NABJ Convention & Career Fair, which will be held here in Minneapolis. If you'd like to help us plan, contact Nicole Norfleet.  If you'd like to attend, stay tuned for more details on time, place, location.